And Mephibosheth lived in Jerusalem, because he always ate at the king's table; he was lame in both feet.
– 1 Samuel 9:13
At YCBC we recognize the value of every  individual since they are made in the image of God for the glory of God.
This ministry's mission is to make attending worship and church activities a reality for families and individuals with special needs and disabilities.  While disability ministry comes with its own challenges, we seek to minister to those with special needs in the following ways: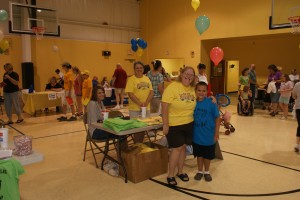 Sunday Morning Worship Service
Our 10:30 service is broken up into two sections for the special needs ministry.  The first part is spent in the morning worship service being a part of the musical worship.  The second part is a small group led by our trained teachers who will, through activities, illustrate truth for your child.  They will be loved, taught, and prayed for in the hope that God's Word will sink into their hearts and be shown by their lives. Currently our special needs ministry is primarily aimed at children, with a broad range of needs including autism, cerebral palsy, etc.
For more information contact our Family & Recreation Pastor, Tom Collier or our special needs ministry director, Sonya Callis.