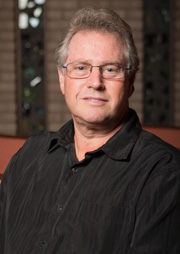 Dr. James Wedding – Senior Pastor
I began my journey with the Lord in January, 1974.  Two months after being saved, I surrendered to the call to preach the unsearchable riches of God in Christ Jesus.
My journey with my life mate began in August, 1975 when I married Susan Thomas.  Susan and I have been blessed with three beautiful Christian daughters:  Jaime Suzanne and her husband, Nathan Gish, Leigh Ann and her husband, Andrew Moore, and Shannon Faith and her husband, Jared Kessinger.  We have been enriched by the addition of six precious grandchildren:  Ashlyn, Landon, Jaxton, Wyatt, Karlee, and Ethan.   I praise God for my wonderful family!
I am a graduate of Clear Creek Baptist College with a bachelor's in theology, Lincoln Memorial University with a bachelor's in arts and humanities, and Trinity Theological Seminary with a master of divinity and doctor of ministry degrees.
Susan and I began our journey with Yellow Creek Baptist Church in November, 2000.  We have been very blessed to be partners with such a loving and caring family of faith.  We want to extend an invitation for you to visit us.   We would love to worship with you!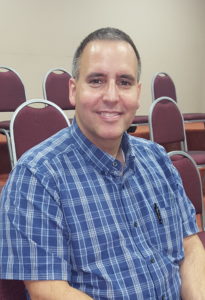 Dr. John Johnson – Music and Worship Pastor
It is a great privilege to serve as the Minister of Music & Worship at Yellow Creek Baptist Church.  The Lord led my wife Leyette and me to Yellow Creek in May of 2019, and we are so blessed to be a part of such a musical, Christ-centered body of believers.
I was born in Port Neches, Texas. I served in the United States Air Force for six years and was stationed in England, where I became a Christian in 1988. I was soon called to the gospel ministry, and I've served as a music minister for churches in Louisiana, Idaho, and Illinois. I have a Master of Music degree from New Orleans Baptist Seminary and a Doctor of Worship Studies degree from the Robert E. Webber Institute for Worship Studies. Leyette and I, along with our daughter Kayla and son Aaron, have had the express privilege to serve as church planters in Brazil under the direction of the International Mission Board.
I enjoy cooking, learning how to play various musical instruments, making music with my church family, reading about the subject of worship, spending time with Leyette, and amassing as many different hobbies as possible.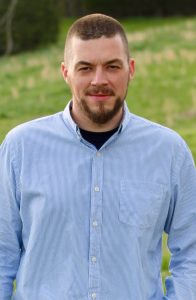 Rev. Ben Fitzgerald – Pastor to Students
I consider it a great joy and blessing to serve the families at Yellow Creek and specifically the students that attend and will attend our church. I have served and led in student ministry for over ten years, as well as children's ministry for seven years. I trusted in Jesus as my Savior in April 1996 and surrendered to the call of student ministry in 2005.
I was born and raised in Fairview Heights, Illinois. I have lived in Kentucky since going to school at Boyce College at Southern Seminary in Louisville where I received a bachelor's degree in student ministry. My wife Christine and I were married in 2008, and we are blessed to have two wonderful daughters, Hailey and Anna Beth.
I love the great outdoors. I enjoy hunting, fishing, hiking, and anything else I can find to do in nature. As a family, we love to vacation and spend time with our extended families, particularly at the beach. But at the end of it all for me, sometimes the simplest of things mean the most: a good cup of coffee or playing fetch with my two Labrador retrievers will always bring a smile to my face.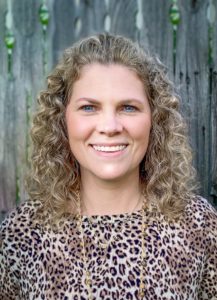 Mrs. Amy Douglas – Director of Kids Ministry
I was called to ministry as a teenager and have had the opportunity to serve children and students for over 20 years.  My passion is teaching and discipling children to serve and glorify God as the kids ministry comes alongside their families with support and encouragement for the road of faith.  I began serving in children's and education ministry soon after college at Western Kentucky University, and my desire to serve in church ministry has grown as the years have gone by.
I was born in Breckenridge County, KY, but have lived in Owensboro most of my life.  My family is very important to me, and consists of my husband, Dan, my daughter, Kate, and my son, Connor.  We have two sweet Pomeranians, Link and Sophia, who keep us busy at home too.
We are a family who loves to travel to beautiful places to hike, climb, and have adventures together.  Photography has become such a wonderfully creative outlet for me as we have traveled, that I now photograph children and families as a hobby.  I am an avid reader as well, with a home library that sometimes gets out of hand.
I am so thankful The Lord has called me and my family to Yellow Creek Baptist Church!  He has blessed us abundantly through the people of Yellow Creek, and we hope we can be a blessing to the body of Christ as well!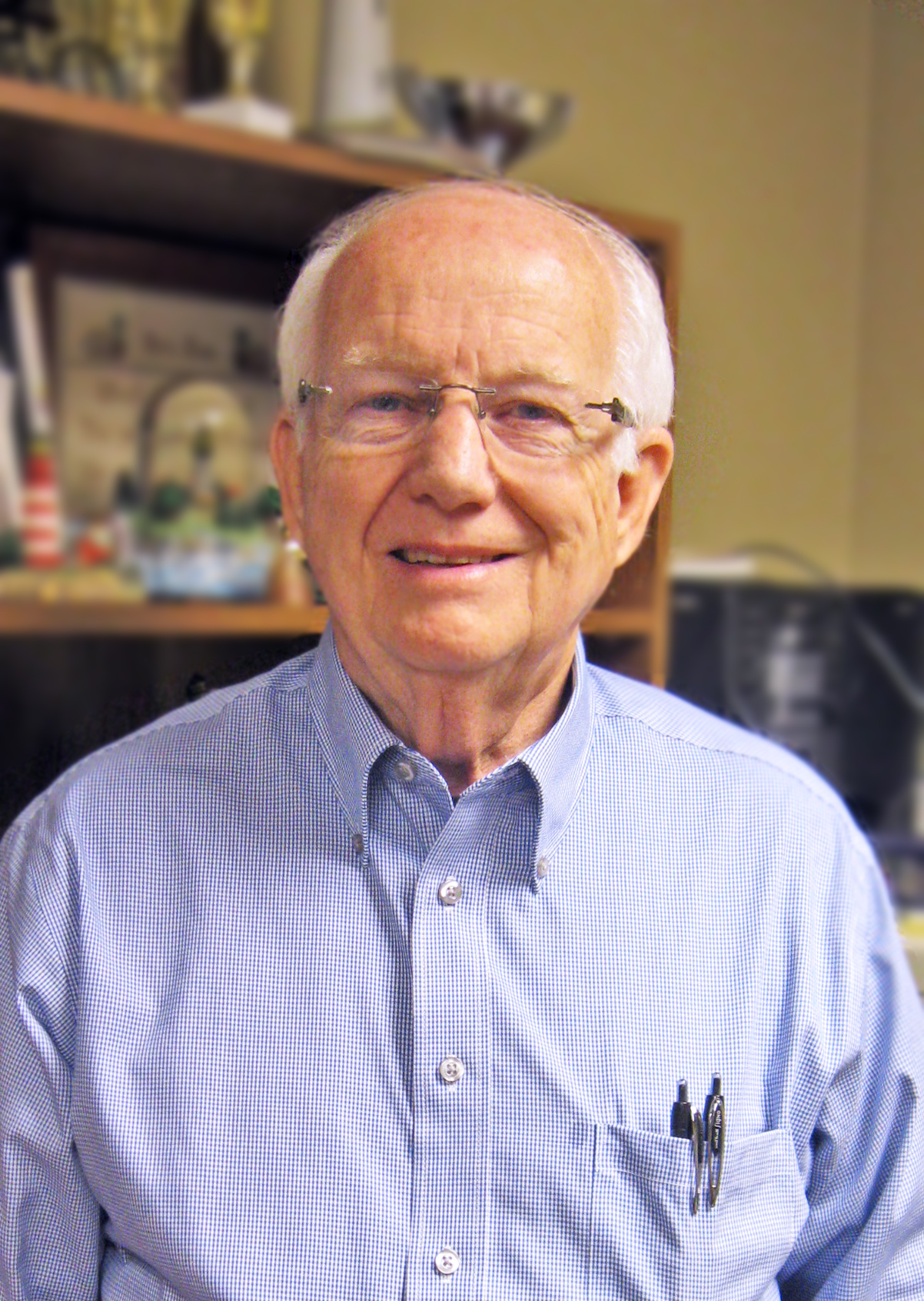 Rev. Ron Harrington – Pastor to Senior Adults
I have been in ministry for over 50 years.  I have held various positions over the years.  Most of the time, music was my primary focus, but at times I also served in other roles, including minister of youth, education, and administration.  My last twenty years of ministry have been at Yellow Creek where I served as Minister of Music and Senior Adults and created the Easter pageant, "The Living Cross."  In 2003, I retired as the full-time minister of music but continue to work part-time with the senior adults.  I have loved every minute of it!
I could never have served so long in ministry without the help of my loving wife, Iva.  It has always been "our ministry."  Iva and I have been blessed with three wonderful daughters, Ronda, Amy, and Kara, and our six grandchildren and six great-grandchildren have added a lot of joy to our lives.
I received training for my positions in ministry from Campbellsville University, University of Louisville, and Southern Seminary, as well as various conferences in my fields of service.  I also enjoy reading and writing.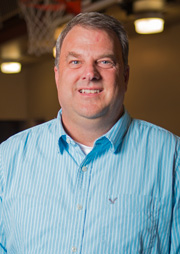 Rev. Tom Collier – Family Life and Recreation Pastor
God has blessed me with the task of overseeing the ministries of family life and recreation at Yellow Creek.  In addition, I also help administrate our Christian Life Center.  I have served in this part-time capacity since May, 2011.  In January 2021 I have been blessed with full-time taking on Adult education ministries and adminstration.
I was born and raised in southern Indiana and moved to Kentucky the day before my senior year of high school.  Even though it was hard to move this became a major spirtual marker in my life. I graduated a Scottie from Glasgow High School and then earned my bachelor of science degree from Western Kentucky University.  I spent seven years in retail management for The Kroger Company before surrendering to full-time ministry in 1996.  I received training for ministry at The Southern Baptist Theological Seminary from 1996-98, where I earned my Master of Arts in Christian Education.  I have had the priveledge and honor to serve God in the Owensboro area to this present day.
I am married to my wonderful wife, Cindy, and we have two children in whom we delight—Matthew and Elizabeth.  I love hanging out with my family, especially at the beach.  I am also an avid sports fan, and I really love to eat baby back ribs.