Missions
"But you will receive power when the Holy Spirit has come upon you, and you will be my witnesses in Jerusalem and in all Judea and Samaria, and to the ends of the earth."  – Acts 1:8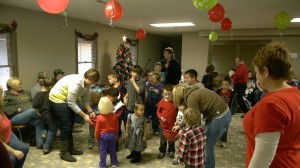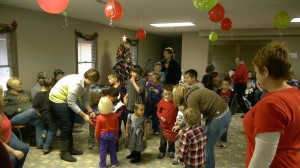 Missions is the heart of God working through the hands of the church.  We believe that the church was never meant to be a social club or merely an institution of theological education, but a body of people passionate to see God's glory through the salvation of sinners. We see the clear call in Scripture to share the gospel with the lost while not forsaking the Bible's imperative to care for the needy.  God commands that we do missions and ministry both locally and globally.  
                                                                                               Food Pantry Ministry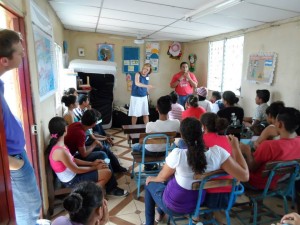 The food pantry ministry seeks to feed the hungry, while not forsaking their spiritual needs.  We often feed many families and individuals one afternoon a week, and seek to engage in spiritual conversation with the hope of seeing men and women trust in Christ.                                       
Lakota Indians
We support "Wings Like Eagles," which is a ministry to the Lakota Indians of South Dakota. These people have many spiritual and physical needs, and as a church we give time, resources, and energy toward meeting these needs.
Mission Trips
We journey locally, statewide, nationally, and internationally as the Lord prompts us to meet physical and spiritual needs.  Groups from within our church have traveled to such places as Oneida Baptist Institute, Appalachia, Alaska, Cleveland, Baltimore, Pittsburgh, Toronto, Hawaii, Jamaica, Puerto Rico, and Nicaragua.

Mission Organizations
We partner with the Kentucky Baptist Convention to do various kinds of missions work in Kentucky.  As well, we partner with the Southern Baptist Convention to do missions work in the United States and Canada through the North American Mission Board and throughout the world through the International Mission Board.  These mission boards send and support thousands of missionaries who are endeavoring to share the gospel of Jesus Christ all over the globe.