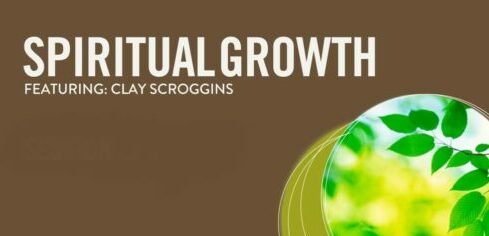 CLAY SCROGGINS
Description
What does it mean to be in a growing relationship with Jesus Christ? Jesus said that he came so we could "have life and have it to the full." He wants us to enjoy lives characterized by peace, meaning, and fulfillment. And to experience that, we have to be connected to God.
During this three-session study, you'll learn what spiritual growth is, how to pursue it, and a key posture you can assume to fuel your own growth.
---
Getting Started
Starts March 13. Three Sessions. Complete one session each week. Ends April 2
This course has a handout that can be downloaded by clicking on materials above. You can print it out or save the pdf to your computer. This handout is geared as if you were a group leader but is still a great tool to use throughout the study. We will refer to sections on the handout during the lessons.

Please remember you need a free RightNow Media account. You will need to be logged in to your account to view session videos.
At the end of each Session there is a lesson entitled Overall Thoughts. This will be a reflection that you will submit about one thing you would like to share about the lesson.