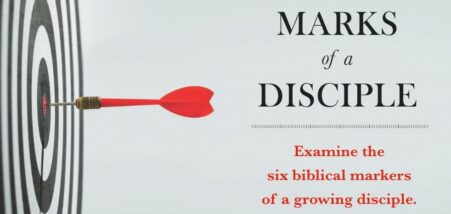 Dean Inserra
Every Christian—regardless of age, demographic, or background—is designed by God to grow in faith. But many of us don't know what growth looks like. How do we even know we're growing? In Marks of a Disciple, pastor Dean Inserra examines six measurements to help us see whether or not we're developing spiritually. This is not a checklist or a punch card, but rather a group of traits distilled from Scripture that should be evident in the life of a follower of Jesus. As we pursue these markers, our faith can flourish the way God intended.
---
Getting Started
Starts May 1. Six sessions. Complete one session each week.
This course does not have a handout. The guided questions and thoughts will come from the Bible study eBook purchased with the study. The book is not required to complete this course but is a great additional resource you can purchase for use in your own study time.
You will not need RightNow Media for this course. The videos will be embedded within the course.
At the end of each Session there is a lesson entitled Overall Thoughts. This will be a reflection that you will submit about one thing you would like to share about the lesson.